Back To Our Services
An ideal new gate looks fabulous and operates flawlessly while being completely safe. Let us give you all this and even more. Our company specializes in the installation of all types of gates including swing, sliding and overhead ones. The size, make and design specifics do not matter in any way. You will have a perfect new automated system in the shortest imaginable time. Our service includes opener and intercom installation as well so that you can start using the gate without any effort or delay. Count on our team to achieve absolute perfection.
Safe, Reliable and Beautiful New Gates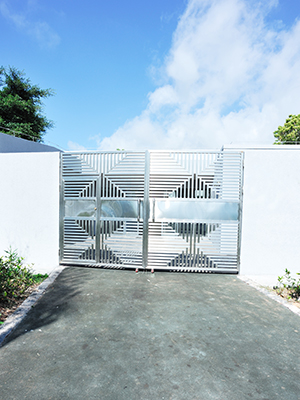 When you hire us to install a new system, you will receive the consultation that you require for making the best decisions regarding its components. From us, you can get detailed information on the different types of gates based on design and make. You will be able to evaluate the hardware for quality with our help as well. You will receive full assistance with comparing electric operators and entry systems from various manufacturers. We are very familiar with the latest driveway gate openers and intercoms from all major brands and will help you to get the ideal unit for you. With us, you will make all the right choices.
Once all components for the new system are ready, they will be delivered right on time and secured in their places with perfect accuracy. You can expect us at "Gate Repair Corona Del Mar" to be punctual in every respect. The job is done following a strict plan and schedule. The risk of accidental delays is reduced to the possible minimum. The structural components are carefully secured to the firmly adjusted hardware. All moving metal parts such as sliding gate rollers or swing unit hinges are lubricated for optimal performance and tested to confirm that they work exactly as they are supposed to.
The opener and its fixed accessories are mounted securely. They are properly adjusted to work safely and effectively. The remotes are programmed and handed over to you so that they can be used right away. Our driveway gate service involves the installation of safety and exit loops and their connection to the safety sensors. The work is done with highest degree of precision to ensure that anyone using the system will be protected at all times. The receiver and transmitter of the intercom system are set up firmly in place and programmed to work dependably without any kind of interference.
It is perfectly possible to keep the new system in optimal condition in the long term with proper maintenance. Busy property owners can count on us to do this job as well. We will do all of the required work from cleaning to preventive gate repair and worn component replacement.
Take a look at our constantly updated special offers.
Back To Our Services