Back To Our Services
For the fastest resolution to all kinds of issues, seek our gate repair services. Our technicians are equally good at fixing hardware, panels, openers and other electronic components. It does not matter whether you have a steel or wood gate which swings or slides. You will get the perfect fix before you know it. Our company works with absolutely all types of systems regardless of their brand, age, size or level of complexity. We provide emergency assistance in case of urgent problems such as faulty sliding gate safety sensors as well as scheduled services. Rely on us fully in any kind of situation.
Excellent Gate Repair Services Provided Swiftly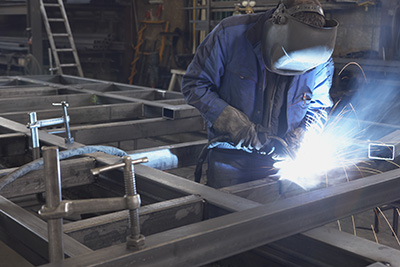 Once you report a problem to us, you will receive the required fix in the shortest possible time. You will get a quick response from one of our customer support specialists who will answer all of your questions. Our technician will be with you shortly in case of an emergency. If the service is by appointment, expect arrival right on time. Even if extensive swing gate post repair is required, the job will be done in an effective and speedy way and with maximum precision as well.
When a structural component is damaged, all measures are taken for its full restoration. In case of rotten wood panels and posts, the decayed wood is removed, the holes are filled with special filler and then sealed. The surface is made smooth, and protective paint or stain is applied. This is how the risk of future rotting is reduced to the minimum. With us at "Gate Repair Corona Del Mar" you will always get a complete solution with lasting results.
We have the best fix for all hardware parts as well. If there are sliding gate rollers with twisted axles, the components will be replaced with new ones right away. The new rollers will be of the same size and have great strength and durability. They will be fitted securely and lubricated for ensuring optimal and quiet performance at all times. All of our replacement components are of the highest quality. By keeping a sufficiently large and diverse stock, our gate repair company ensures that any part which may be needed is always at hand.
Whether you have an Elite or DoorKing opener, rest assured that it will be fixed perfectly in any case of damage or malfunction. Our technicians keep up to date with the latest innovations in both electric operators and intercoms to provide the most effective and dependable repair services. Even if the job involves the replacement of an important component such as the circuit board, it will be done with accuracy and at great speed. In the end, the device will work flawlessly.
Leave us a note now.
Back To Our Services